2-in-1 Education Course: Medical Assisting and Phlebotomy
| | |
| --- | --- |
| Courses | 2 |
| Externship | 1 |
| Skill Level | All |
| Duration | 9+ Months |
IT'S 2 COURSES IN 1 EASY PACKAGE
EARN YOUR MEDICAL ASSISTING + PHLEBOTOMY CERTIFICATIONS IN 9+ MONTHS
UPDATE: EKG training is now formally incorporated into the MA program.  It is no longer a separate certification.  This allows for a shorter overall program length and requires less time to complete the full program.  This was formerly known as the "3-in-1" program. 
Our 2-in-1 course bundle has become our most popular program because it combines Medical Clinical Assisting, Phlebotomy, and EKG or electrocardiogram skills training into one course and for one, low tuition cost eligible for Financial Aid. You can also graduate with an optional Associate's (AAS) Degree in MCA, training towards your California Certified Phlebotomy Technician 1 license. Each course is taken separately with flexible day, night, or weekend schedules available. Click on the individual course links below to learn more about each specific program including class times and schedules.  In the many years we have taught these programs, we have found that graduates of our 2-in-1 course bundle have the best chance of success seeking employment in the medical field because graduates are equipped with a broad set of skill sets not only in Medical Assisting but also be a California licensed Phlebotomist.
The 2-courses-in-1
This bundle program is designed for students seeking employment immediately upon graduation. Emphasis is placed on courses that enable the student to gain theoretical knowledge important for working in the medical field as a Medical Assistant and/or Certified Phlebotomist.
Only RCI provides this unique bundle program as this combines your Medical Assistant training with a Phlebotomy training; 2 in 1. This is our most popular course as it prepares each graduating student with a broad skill set specifically designed to meet today's workforce demand. Many doctor's offices, clinics, and other healthcare offices are demanding skilled Medical Assistants with broad skill sets in Phlebotomy and EKG.
Students who take this bundle course will have the option to include the State and Nationally Certified Phlebotomy training course. Successful completion of RCI's 2-In-1 program awards the student with both state & nationally recognized certificates in Medical Assisting and Phlebotomy (CPT1).
MEDICAL ASSISTING COURSE INFO
The medical assistant program you will learn all the core Medical Assisting skills in preparation to work as a Medical Assistant in the medical field.  You will graduate with a certificate in MCA in a short 9 months (or 900 hours) and be qualified to work as a Medical Assistant. This is an accredited diploma course with the option to earn your Associate's degree (see below). The course is designed for students seeking employment immediately upon graduation. Emphasis is placed on courses which enable the student to gain theoretical and practical knowledge as well as skills important for working in the medical field.  The course consists of lectures, demonstrations, hands-on skills labs, and externship at a medical facility. This course also prepares you for the Certified Medical Assistant national exam as well.
Medical Assistants work in physicians' offices, clinics, hospitals, or other healthcare facilities. They are responsible for performing physician support services that help ensure medical facilities run smoothly. Certified medical assistants may work in a clerical, administrative, or clinical capacity, and may even be asked to perform many specialized tasks.
MAs are one of the fastest growing careers in healthcare. The field is very competitive which is why many institutions are hiring Medical Assistants who not only are certified (CMAs) but hold a degree as well. RCI is an ABHES accredited school and provides one of the best CMA training programs in the industry. Graduating with AAS-D MCA credentials shows prospective employers that you have met the rigorous standards of working as professional in this field.  
Most new students qualify for the full course, which consists of both BASIC and ADVANCED sessions, along with a 40-hour Externship. This constitutes the complete 88-hour program.
If you have prior experience as a Phlebotomist in California, you may be eligible for the 20-hour ADVANCED course only.
For more details on this, please read on, or you can call us at 213-398-8838 for further clarification.
 Administrative Duties
 Medical/Financial Records Management, Medical Insurance
 Bookkeeping
 Medical Report Transcription
 Patient Appointment Scheduling
 Preparation of Patients for Examination
 Assisting in Minor Surgery
 Giving Injections
 Electrocardiographs
 …and much more!
Our 
Phlebotomy Training Program
 at RCI is specifically designed to prepare you for the State of California Phlebotomy licensing exam and our course is approved by the California Department of Public Health.  Certified Phlebotomy Technicians (CPT1) are professionally trained skilled individuals authorized to perform skin puncture and venipuncture blood collection, ensuring that the proper amount is taken and that all blood is properly labeled. Phlebotomists draw blood, verify the patient's or blood donor's identity, label the blood and enter patient information into a database. You'll assemble and maintain equipment as well to prevent infections or other complications. Phlebotomists also help nervous patients under the blood drawing process so they can feel less nervous.
 Introduction to Medical Assisting & Medical Terminology
 Anatomy
 Physiology
 Administrative Duties
 Clinical Responsibilities 
 Healthcare & Administrative 
 Pharmacology
 Externship
Our EKG training program is now incorporated into the Medical Assisting course.  EKG Techs assists in operating and maintaining EKG machines to read a patient's cardiovascular health and perform a series of tests to ensure accurate measurements are taken.
EKG/ECG testing is critical in many fields of health care and properly trained and certified technicians are growing in demand. 
Regan Career Institute offers an in-depth, accelerated training course that best prepares graduates to properly perform the duties required in the workplace which is separate from this course and is a stand alone certification. 
More information can be found 
here
Introduction and Indications for EKG Testing
 The Anatomy and Physiology: Function
 Cardiovascular Physiology
 Basic Electrocardiology
 Introduction to Sinus Rhythms
 Introduction to Atrial Rhythms
 Introduction to Junctional Rhythms
 Introduction to Ventricular Rhythms
 Introduction to Heart Block Rhythms
 Introduction to Pacemaker Rhythms
 Use of Testing Equipment
RCI does not provide student Visas or any other type of Visa for entry into the United States. If student has gained entry access into the United States through, perhaps a travel Visa, student enrollment into a short program might be possible.
"Medical Assistant
, Phlebotomist, and EKG certified. I really recommend coming to this school. The instructors and staff are amazing and kind people. They are always available to answer any questions you have in store for them. I am very thankful for Prof. Chris for encouraging me to be the best I can and made class fun and actually want to learn. My experience here was amazing and if I can do it again I would."
"Everyone here is very nice and helpful. They are on top of everything and makes sure each student is attended to and given the best education they can get."
Still have questions? reach out to regan career institute here!
Accreditations, Agencies, and Memberships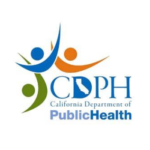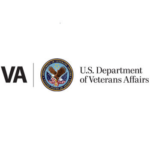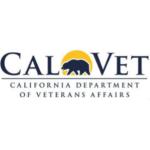 You might also be interested in these courses