eDUCATION IS KEY. SUCCEED IN THE MEDICAL WORLD WITH RCI.
A ONE STOP EDUCATION PROGRAM
Trusted for Allied Health education in Southern California Since 2004
Certified Phlebotomy Technicians (CPT1) are professionally trained skilled individuals authorized to perform skin puncture and venipuncture blood collection. Phlebotomist help physicians make better diagnoses.
ECG/EKG Certified Technicians, also known as Electrocardiograph technicians or Cardiovascular technicians, perform EKGs readings, Holter Monitoring, Lead Placement and Stress Tests. Work alongside PAs & Physicians with this integral role in medicine.
A CNA is an important member of the Healthcare team who helps patients in need. Our program teaches safe, appropriate, and effective ways to assist patients with care. Learn how your can begin your CNA career.
A Medical Laboratory Technician performs routine clinical laboratory testing procedures to provide scientific information needed in diagnosis, prognosis and treatment of diseases. Read about how to become an MLT today!
Medical Assistants work in physicians' offices, clinics, hospitals, or other healthcare facilities. They are responsible for performing physician support services that help ensure medical facilities run smoothly. Start your MA Career with RCI.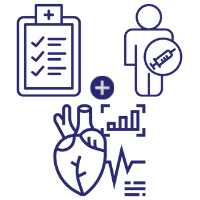 Our 3-in-1 course bundle has become our most popular program because it combines an Associates of Applied Sciences Degree in Medical Clinical Assisting, Phlebotomy, and EKG skills training into one course. Your career begins with an amazing bundle course.
RCI courses are regularly evaluated for effectiveness and strive to ensure the material taught remains pertinent and up-to-date.
Didactic education is important but equally important is learning the skills and techniques developed here at the institute. 
We understand that sometimes we need a helping hand to get started. Allow us to help you position yourself into the proper plan.
wE STRIVE TO BE THE BEST.
LET'S LEARN TOGETHER, TODAY. START YOUR CAREER WITH rEGAN CAREER INSTITUTE.